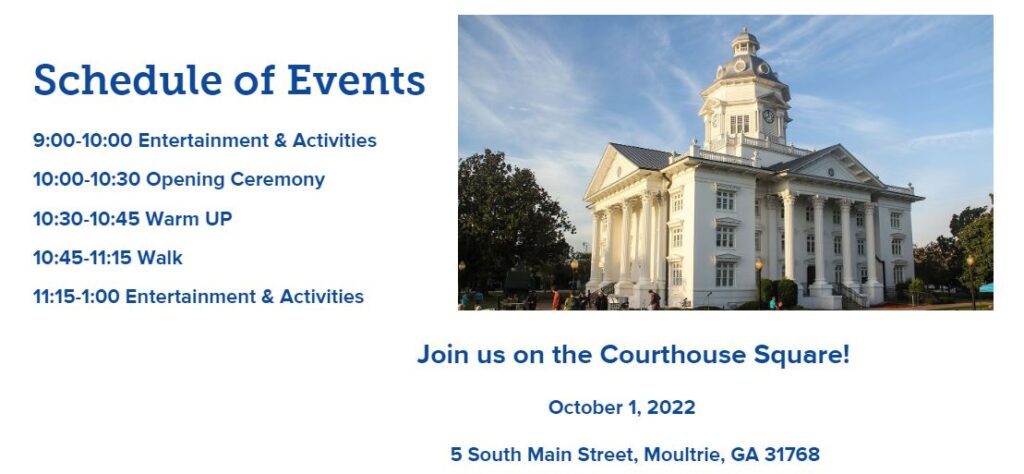 NAMI Moultrie is nestled in the heart of southwest Georgia, serving a rural population through education, support, and advocacy, geared not only toward individuals living with a mental health diagnosis, but also for their family members and friends.  Beginning with a local grassroots effort initiated in 2010, NAMI Moultrie achieved official affiliate status in 2013 and launched a movement to improve mental health resources and services in the community. 
The movement has grown in momentum and support as additional community members and organizations have joined the effort, adding their expertise and passion to the effort.  The public mental health clinic reopened and is transitioning soon to a spacious new facility conveniently located in the heart of Downtown Moultrie. 
Colquitt County's Accountability Court is making a marked difference in lives as individuals are now given the option of following a path of recovery in lieu of jail. 
The Peer Support and Wellness Center has become a safe, welcoming environment for members of the community facing mental health and substance use challenges.  Their busy daily schedule offers caring, skilled peer support, enjoyable activities, and secure, comforting respite at no cost to participants.