Providing the building blocks for a
healthy life.
Are you or a loved one dealing with:
Georgia Pines offers an array of support and services to those affected by mental illness, addictive diseases and developmental disabilities that will enhance life satisfaction and promote community and family functioning. Georgia Pines Community Service Board offers an array of support and services to the people of southwest Georgia who are affected by mental illness, addictive disease, and development disabilities.
If you are experiencing a medical emergency, please call 911. If you are experiencing a Mental Health crisis, please phone the Crisis Center at 229-225-3917 or go to the Crisis Center at 525 Cassidy Road in Thomasville, Georgia.
If you need to set up an appointment or medication refill, please call during our regular business hours between 8:00am and 5:00pm or leave a message and someone will contact you when the offices are open.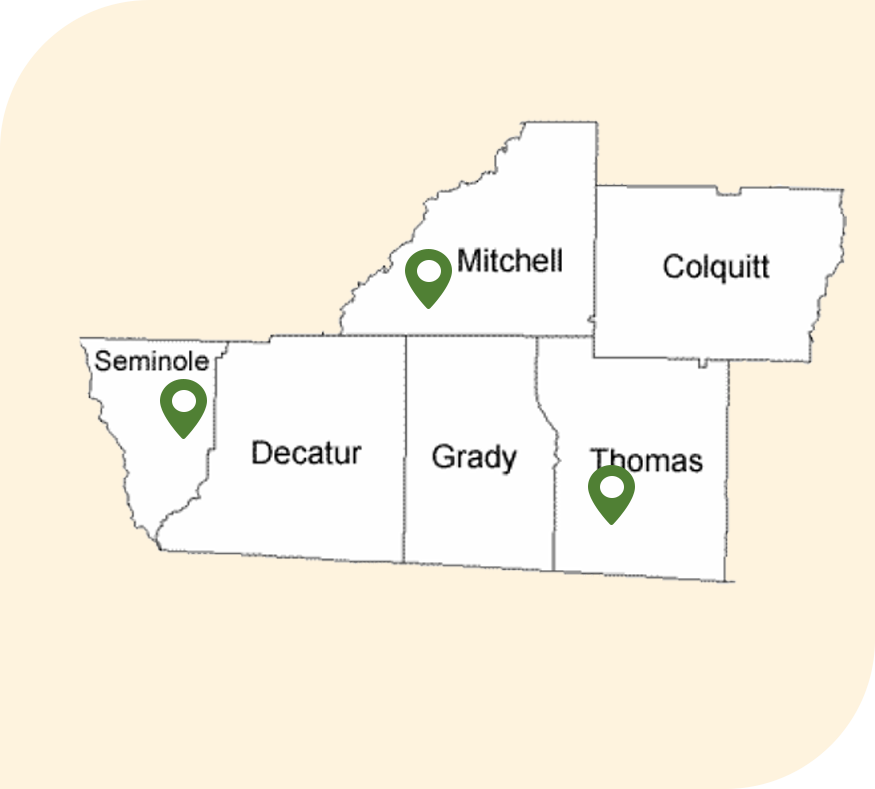 Georgia Pines is accredited by The Joint Commission. An independent, not-for-profit organization, The Joint Commission accredits and certifies more than 19,000 health care organizations and programs in the United States. Joint Commission accreditation and certification is recognized nationwide as a symbol of quality that reflects an organization's commitment to meeting certain performance standards. The Joint Commission looks to continuously improve health care for the public, in collaboration with other stakeholders, by evaluating health care organizations and inspiring them to excel in providing safe and effective care of the highest quality and value and ensure that people always experience the safest, highest quality, best-value health care across all settings.
If you wish to register a complaint or concern with The Joint Commission, you may call 1-800-994-6610 or visit www.jointcommission.org.